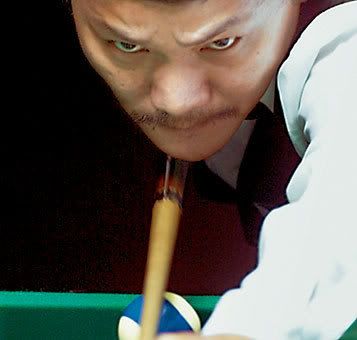 Hi friends! Would love to share with you some of
the things i love, e.g., billiards, in this thread.
Here is a read on Efren Bata Reyes from Time Magazine's
November 13, 2006 issue – "60 Years of Asian Heroes".
Time Magazine's special anniversary issue pays tribute
to the remarkable men and women who have shaped these times.
It's an interesting read, friends! And I kid you not!
Much thanks for looking, everyone!
Link is here, friends!
http://anitokid.blogspot.com/2008/03/fi ... reyes.html